07 Mar

Chester Machine Tools exclusive distributor of STYLE CNC Machines
Active focus from the UK on STYLE machines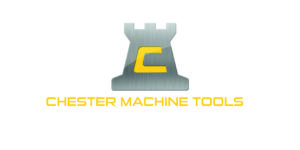 The dealer network of STYLE has been expanded again with a prominent business, Chester Machine Tools from Birmingham (UK). With this, Chester Machines Tools acquires exclusive sales rights of STYLE CNC Machines.
Chester Machine Tools
Chester Machine Tools have been established since 1992 and are one of the largest stockists of Conventional and CNC machine tools in the UK. We offer an extensive range of lathes, milling machines, boring machines, radial arm drills and pillar drills, grinders, shaping & fabrication machines plus much more. With this Chester provides the United Kingdom with the need for good quality (CNC) machines. Together with the team, this vision is brought into live in Birmingham. They will be selling and servicing the STYLE machines in the United Kingdom. With this, Chester Machine Tools acquires exclusive sales rights for STYLE machines in the UK. "After seeing the simple and unique STYLE control, we were immediately convinced of the power of the STYLE machines. The visit to Bunschoten also gave us the confidence be in a good partnership with STYLE.", says Anthony Edwards about the collaboration with STYLE.
Thanks to the cooperation with Chester, the service that is given on the STYLE machines is in English. In addition to purchasing a STYLE 510 lathe for their showroom, Anthony is sending service technicians to Bunschoten for training on the STYLE CNC Machines. This guarantees the best possible service and quality, regardless of the country in which the machine is sold.
Mach 2018
MACH is the UK's premier event to demonstrate technology-based manufacturing technologies. No other trade fair brings together so many important decision-makers in a period of five days. No other event attracts more than 25,000 visitors – all looking for new suppliers, new products, networks and new business relationships.
For the first time in the history of STYLE, a 510 lathe is being demonstrated on the Mach in England. Chester Machine Tools has bought a STYLE 510 lathe for their own showroom and for this fair to show them to the English public for the first time.
Visit Chester Machine Tools at MACH 2018 at stand number H17-564.