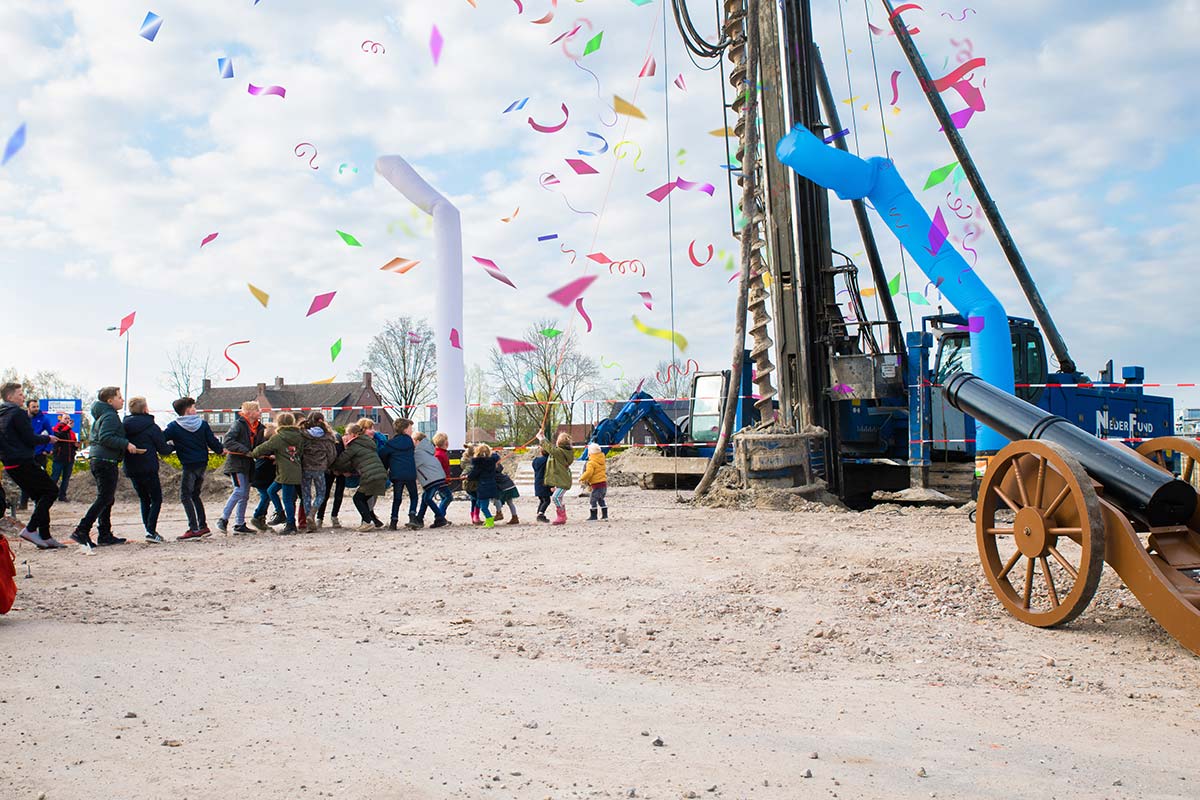 17 Apr

First pole into the ground for new building STYLE CNC Machines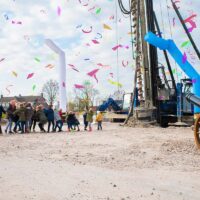 All children of STYLE staff have symbolically put the first pole into the ground on friday 12 april for the new business property on in Bunschoten. Now construction is really started!
After a short word from Bastiaan Clement, managing director of Style CNC Machines, the sleeves were rolled up. About twenty children had the honor to pull the rope to get the pile driving in motion. In a large party tent on the construction site, this (mile) pole was celebrated with more than 50 employees and their families. "I am very happy that we have been able to celebrate this with our staff and their families. We have chosen to let the children hit the ground because the construction of the new building is not only for current employees, but also for future generations, "says Bastiaan. "This is the first step for the future of Style CNC Machines."
After months of preparation, the new building of the business premises is now slowly becoming visible. No fewer than 503 piles are being driven into the ground. Very soon the framework of the building will be started. The complete, sustainable business premises were designed by Bureau Bos architects + engineers + advisors and are being built by Koelewijn Bouw, Van Den Hoogen and ITechniek. The completion is expected to be mid-2020. The new building has an area of ​​over 6,000 square meters and will soon not be missed by anyone who enters or leaves the beautiful village!